SCHMALZ Vacuum Handling Systems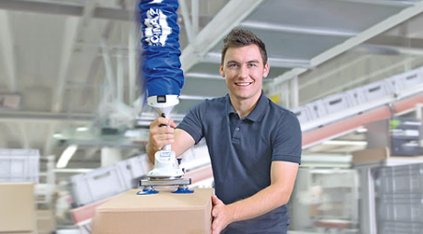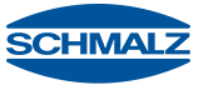 J. Schmalz GmbH of Germany is the world leader in load handling, lifting and clamping solutions.
SCHMALZ vacuum systems allow loads to be handled faster and more securely while protecting the materials and your employees. Whether in the production and storage facilities, in goods receiving or shipping areas–whether they are bags, boxes, barrels, drums, bales, glass/wood panels, metal sheets, machine components, etc.–SCHMALZ does the job smoothly and efficiently.
Users of SCHMALZ in a wide variety of industries around the world enjoy the following benefits:
Increased efficiency and productivity
Gentle, safe handling that minimizes waste and damage
Ergonomic operation that reduces strain on workers
Enables high precision positioning of components during machine loading
Durable, long service life even in hazardous or potentially explosive environments
Visit the Schmalz website for more information about vacuum handling systems.