NOWICKI Marination Solutions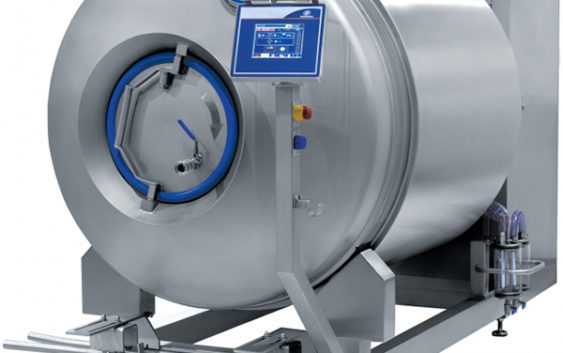 Vacuum tumblers remove air from the barrel, and pull moisture and marinade to the food's core. The tumbling motion flips marinade continuously onto food, massaging it into the meat to produce moist, flavorful product every time. Vacuum tumbling can be beneficial in marinating meat for the added moisture retention plus the reduced time required to marinate meat.
Metalbud NOWICKI is one of the most recognized European manufacturers of high quality machines for meat processing. The company's tradition of reliable production and professional service dates back to 1974.
To learn more about the range of NOWICKI tumblers, click here.
Download the NOWICKI Magazine that shows the latest machine models for the food processing industry.
Call us today at +63-2-6311928 or email info@westeam.com so that we can discuss your specific requirements.