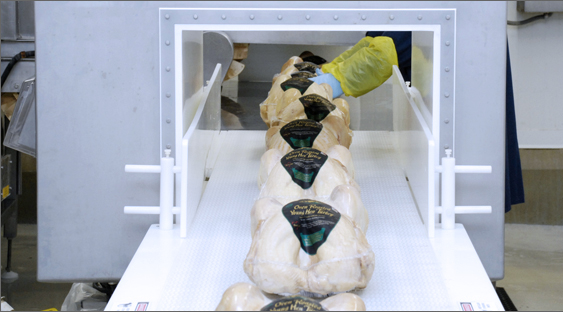 Our metal detection solutions offer maximum detection sensitivity with minimum false rejects.
Metal detectors for food processing can inspect products in all formats, from packaged conveyorized food products and bulk powder or granular materials through to liquids, pastes and slurries. Metal detection systems can be utilized to provide compliance with food safety inspection standards, industry guidance and legislation.
Our pharmaceutical metal detectors provide self-contained inspection systems for use with all tablets, capsules and pharmaceutical powders. These systems ensure compliance with regulatory requirements, validation and qualification of procedures.
Gravity fall systems can be utilized on all bulk granular products from fine, dusty powders through to products with larger or irregular particulates. Systems can incorporate a wide range of diverter reject devices in order to remove metal contamination from the product flow.
High frequency operation and sophisticated electronic filtering techniques combine to deliver the ultimate in metal detection sensitivity. This enables all metals to be identified in the product flow. Contaminants readily detected include ferrous, non-ferrous (including aluminium) and the most difficult to find non-magnetic stainless steels.
On detection of metal, a fully automatic, high speed reject device is operated diverting the contaminated product and isolating it from the main product flow. The combination of maximum detection capability and the most efficient rejection systems lead to optimized operational efficiency, maximized profitability, and compliance with both internal and external standards and regulations.
Call us today at +63-2-6311928 so that we can discuss your specific requirements.