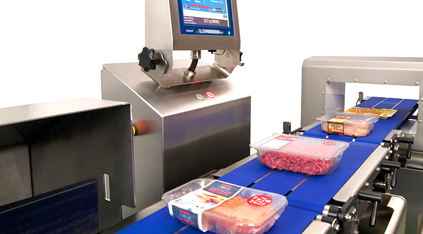 Quality assurance in today's production operations is all but impossible without modern checkweighers.  Checkweighers enable producers to avoid costly fines with 100% weight inspection, keep fillers operating in synchronization, save material to increase profits, improve production processes and equipment efficiency, save labor and personnel costs, reduce false rejects or rework, and most specially maintain the identity of your brand. A checkweigher can effectively improve your OEE (overall equipment efficiency) and thus reduce your TCO (total cost of ownership).
A wide range of sizes and configurations (such as multi-lane checkweighers, different sorting devices, belt-designs and product guiding systems) are available to handle nearly any container type or package design, even at high production rates, to ensure accurate product delivery, reduced giveaway, and optimized production processes.
Call us today at +63-2-6311928 or email info@westeam.com so that we can discuss your specific requirements.